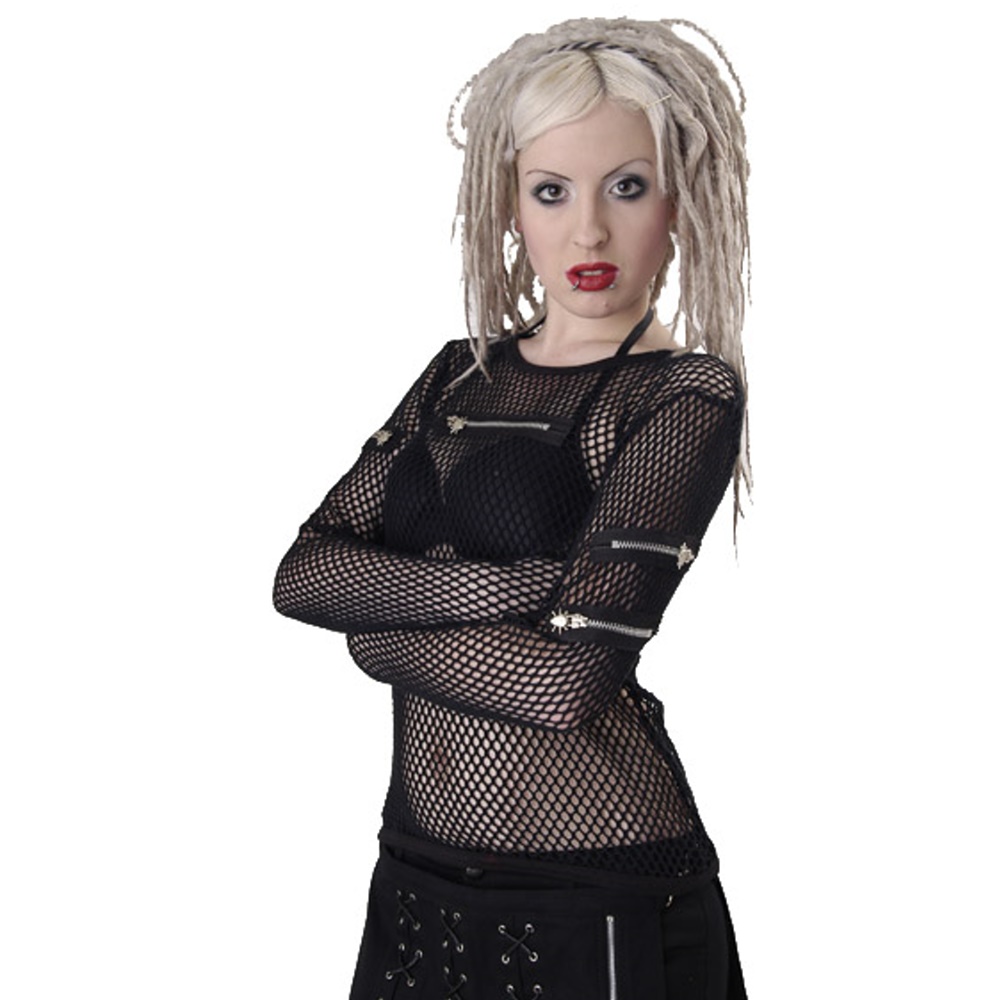 Netzhemd von Queen of Darkness mit Reißverschlüssen verziert

100% Baumwolle
Farben:
schwarz
Größen:
S
Artikel-Nr.:
SH1214707
Lieferbarkeit:
sofort
Hersteller:
Queen of Darkness
Bewertung:
4.7
von
5
bei
42
Bewertungen
Shop:
www.skinhead-heaven.de
Kategorie:
Shop
»

Punk
»

Girlshirts
Preis:

36.90

€
(inkl. MwSt | + Versand)
DETAILS
Info Punk:
In unserem Punkrock-Shop bieten wir euch Klamotten der Marken Jawbreaker, Black Pistols, Spindoctor, Hellbunny, H&R London, Restyle, Cup Cake Cult, Hard Leather Stuff, Innocent Clothing, Killer Panda, Bye Bye Kitty, Heartless, Necessary Evil, Pentagramme und Punkrave für Boys und Girls.